Just three weeks ago the PackYourBags 2017-18 team was welcomed onto campus with great anticipation for what this year will bring. It wasn't long before new friendships were formed among the 23 unique individuals from all around the country. This is year 5 for us here at PackYourBags and because of the growth we have experienced during those years we have decided to do something new and exciting. We will be functioning as two smaller teams (Team B and Team C). Though we will still be living much of life together this year as one large group, the shorter trips will be taken separately. Splitting the teams will allow for closer relationships to develop among the team members and leaders. It has been amazing to see how much of a family we have already become!
We recently returned from our annual team building trip to Lake Metigoshe State Park with Metigoshe Ministries where the teams took part in two days of high and low rope courses. We learned to encourage one another through the process and cheer each other on as we began to function together as a team. Many students faced their fear of heights while learning to trust their new team members. Every single one of them had the chance to try something new. When we weren't conquering the rope courses we were back at "home base" having team vs. team competitions, bonfires, worship sessions, and eating lots of good food. It was a fantastic time of fellowship and bonding with one another as the team prepares for a year of more adventure!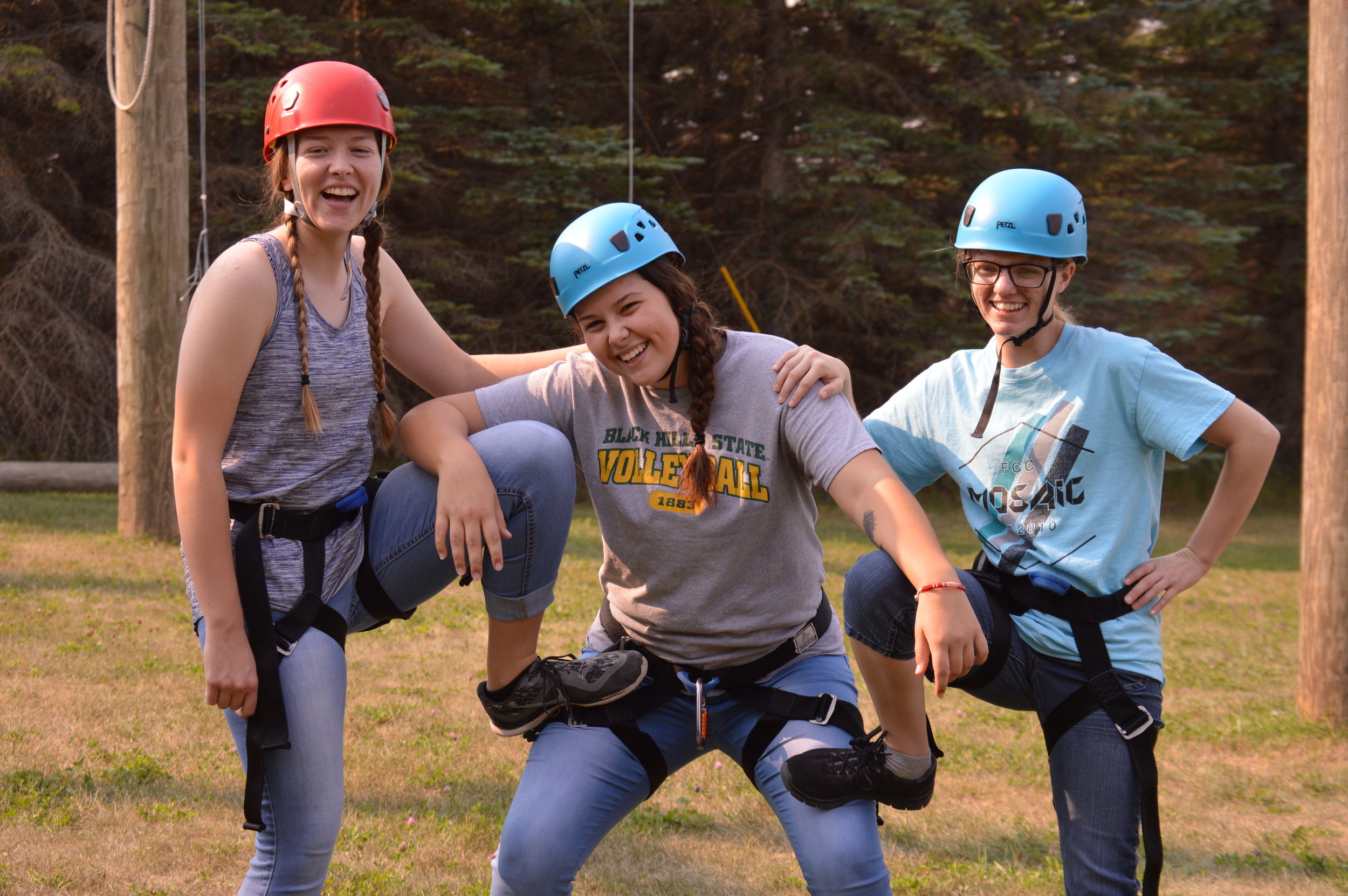 Speaking of adventure, PackYourBags will be sending both teams out at the beginning of October for the first missions trips of the year. Team C will head off to Pine Ridge Reservation and Team B will take on the big cities of Chicago and Milwaukee. We are so excited to see what God does on these upcoming trips through each and every one of the team members. If you want to keep us in your prayers as we prepare for what is ahead, that would be greatly appreciated!